CEO Roundtable brings CEOs, Presidents and Company Owners together for an invigorating exchange of information, ideas and insights. Members meet in peer groups of 8 to 25 members per location and from non-competing companies.
They delve into candid, solution- seeking discussions focused on CEO-level issues — the challenges and pressures unique to top-level management. This dynamic convergence of people and ideas results in:
Better-informed decision making
Out of the Box - "Creative Thinking"
Result oriented
Accountability - the proactive approach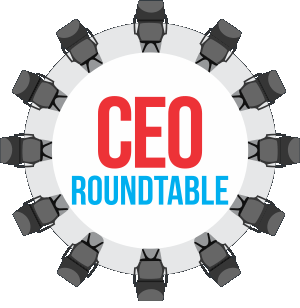 More effective visionary thinking
Heightened ability to anticipate trends and issues
Increased profitability
Enhanced personal satisfaction
A sounding board for issues that you cannot easily discuss with anyone else
Who Joins CEO Roundtable?
The members come from diverse companies and backgrounds but they share some common values.
They know that continuous learning is necessary and that learning from peers is very effective and efficient.
They know that they don't know it all and that they can benefit from the experience and expertise of other CEOs
They demand a high return on their investment of time and money.
Click here to join